K ö nigdorn Konig mechanical fixture
---
The company's main products include CNC tools, K ö nigdorn fixtures, domestic fixtures, Silmax tools, DC taps, intelligent manufacturing and processing, and actively designs automated non-standard customized products for customers' practical applications and provides overall processing technology solutions.
CNC tool, K ö nigdorn clamp, DC tap
K ö nigdorn Konig mechanical fixture
---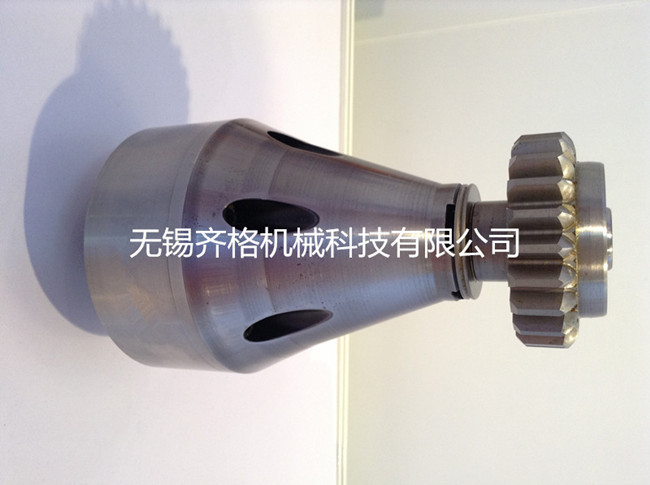 Technical experience of fixture:
For decades, Koniger has been the main manufacturer of high-precision fixtures, providing fixture products for modern machine tools.
Our complete processing project, in addition to manufacturing various clamping systems, also includes various clamping mandrels and clamping chucks, including hydraulic, mechanical or hydraulic-mechanical hybrid.
Fixture system market:
The chuck clamp and mandrel clamp manufactured by Koniger are the embodiment of the high quality of modern machinery manufacturing, and they are also an important part of modern high-precision CNC machine tools.
Koniger mechanical fixture:
For modern machine tools, the improvement of the complexity of their processing tasks and the increase of product diversity put forward higher requirements for the stability of the fixture. This leads to an increase in equipment costs.
Combining the existing experience in fixture technology, Koniger has developed a mechanical fixture system that is more suitable for users. It has a larger loading gap and a larger clamping range.
Due to its excellent flexibility, the cost of the equipment is reduced and the productivity of the machine tool is increased accordingly. This is a very important prerequisite for the economic operation of machine tools.
We will customize high quality and special fixtures for you according to customer requirements.
advantage:
1. Enough expansion (enough space for loading clearance)
2. High processing efficiency and low cost (with very good flexibility)
3. It can adapt to very short workpieces
4. Products with large tolerance
5. Circular runout can reach 0.003mm
6. End face positioning of high-strength wear-resistant workpiece
7. Higher transmission torque
8. Within all clamping ranges, the expansion of the account cover parts shall be consistent and keep cylindrical
9. Quick replacement can be realized when clamping different diameters
The jigs we provide are designed and manufactured in Germany, which guarantees the quality.
I will customize the fixture for you according to your processing technology. We not only provide the fixture, but also provide you with one-stop solution for gear processing. We have excellent engineers to provide you with perfect after-sales service.
K ö nigdorn Konig mechanical mandrel clamp E-type structure
---
Add: 105-2, Furong Middle Third Road, Xishan Economic and Technological Development Zone, Wuxi, China
E-mail: info@ china-zgtech.com
---